For Travel Writers & Photographers Since 2003
The International Travel Writers & Photographers Alliance is a professional network of travel writers and photographers who hail from around the globe.
Founded in 2003 by Great Escape Publishing (formerly AWAI Travel Division), today the ITWPA has more than 1,600 active members and counting, from more than a dozen countries around the world.
Here at the ITWPA, we aim to provide you and your fellow members with a useful forum for networking as well as critical resources to help you gain the credibility, credentials, and confidence of a seasoned, professional writer and photographer. Our mission is threefold. We want to help our members write better, travel smarter, and earn more. And that's just the beginning of what you'll experience when you take advantage of all of the benefits that come with membership.
Jennifer Stevens is the author of The Ultimate Travel Writer's Program and architect of The Ultimate Travel Writer's Workshop. Executive Editor of International Living, Jen has gallivanted through 28 countries in Latin America, the Caribbean, Europe, Africa, and Asia writing about the best locales for overseas travel, retirement, and investment. She cut her teeth in publishing as a business reporter and editor at Trade and Culture magazine.
In past incarnations, she lived in Paris and wrote market research reports for the Foreign Commercial Service. And she spent two years as a Peace Corps volunteer on a spit of sand between Madagascar and Mozambique. She shares her secrets on travel writing in Great Escape Publishing's e-letter The Right Way to Travel at www.greatescapepublishing.com.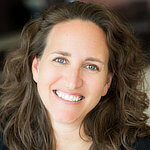 Access you can use to enhance your published pieces.