Are you wondering if ITWPA Membership is right for you?
Click below to browse the answers to our most frequently asked questions from prospective members. If you don't see the answer to your question below, please send us a message and we'll do our best to help you out.
What are the benefits of ITWPA Membership?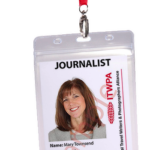 Badge-carrying members have the ability to contact the right people… the people who give you complimentary meals, accommodations, spa treatments, and more so you can enjoy the exciting life of a travel writer while writing stories and taking photos for publication.
Membership Benefits Include:
Exclusive ITWPA Member ID Card- Grants you credibility and VIP treatment around the globe.
Subscription to ITWPA Insider- Written by seasoned travel writer and editor Kyle Wagner, and filled with industry tips, knowledge, and monthly press trip announcements.
Event Discounts with Great Escape Publishing and International Living - Save $200 on any Great Escape Publishing event, and get discounted seats at any International Living event.
Insider "Fast Lane" to Getting Published in Travel Post Monthly- Get your first clips fast with ITWPA's own online travel magazine.
3 Quick-Start Guides:

Travel the World, Sell the Story A Quick-Start Guide
Profit from Your Photos A Quick-Start Guide
How to Bag the Best Freebies 5 Real-World Tips for Scoring VIP Travel Perks

Special Member Discounts - On travel products, apartment rentals and resort stays all over the world.
Exclusive "Ask an Expert" Section - Get all of your travel writing and photography questions answered with this direct line to ITWPA's stable of industry professionals.
Professional Photo Gallery at MyGalleryPlace.com- With your own sleek online photo gallery, you can quickly share your photos with editors and photo buyers.
Can the ITWPA help me get published?
ITWPA Members get priority consideration when they submit an article to Travel Post Monthly. The Travel Post Monthly serves as a free travel news wire service -- a way to bring our members' travel articles and photographs to the attention of editors who can contact contributors directly to purchase their work. Each issue contains sound travel advice for saving time, money, and trouble when you travel. Find out more and submit your article for consideration at www.travelpostmonthly.com.
Will I have access to real editors and experts?
Yes! Just use the "Ask an Expert" section of the ITWPA members-only website to get your travel writing and photography questions answered by seasoned professionals working in the business right now. On several occasions, when members send in a question we'll have our editors write an entire ITWPA Insider issue about that very topic!
Will my ITWPA card get me in everywhere?
Your ITWPA Membership includes a personalized ID card, which will help give you the look of a real pro. To be fair, flashing it won't automatically make every museum entrance fee melt away or every cranky ticket-taker suddenly smile and wave you through for free. It can, however, "grease the wheels" so to speak when you travel. And in countries where bureaucratic formalities are the norm and your language skills might not be up to snuff, credentials like your ITWPA membership ID card can help smooth your way as you travel.
Which one should I get if I am a Photographer AND a Journalist?" and/or "If I am a Photographer and a Journalist do I need two memberships?"
When you join the ITWPA you have the choice of having your badge say either "Journalist" or "Photographer". We always recommend to someone who is both a writer and a photographer to go with the "Journalist" distinction on their ID card. When you're out and about traveling, you'll have your "Journalist" ID card and likely your camera. Your camera will speak for itself to say that you are also a photographer. The benefits of the membership are identical whether your ID says "Photographer" or "Journalist". 
Click here to read about all of the ITWPA Membership benefits and to join.
What fees are associated with membership?
ITWPA Membership fees are billed annually. When you register here, you'll be set up to automatically renew each year at your discounted rate. If you're interested in a 3, 5, or 10-year membership term, you can email us here.